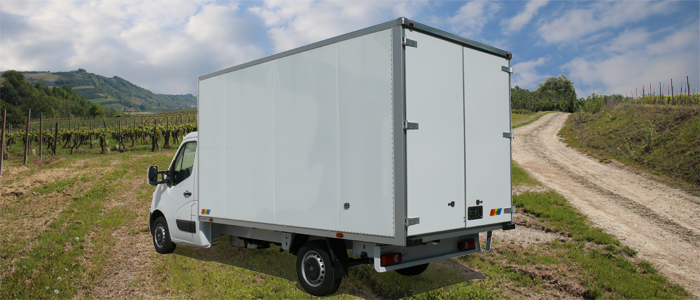 "ONNISPAZIO" boxed van
Volume, versatility and lightness: the boxed van that respects the environment

Fotogallery
---
Product description
Boxed van with smooth aluminum panels, painted in white colour.
Rear portal, perimeter profiles and uprights in anodized aluminum, structural subframe in welded aluminum.
Double wing rear doors that can be opened and locked at 270 ° with built-in stainless steel locking handles; rear bumper pads.
Access to the load compartment facilitated by step and handle.
Loading surface with modular panels in phenolic plywood with non-slip surface.
Internal walls protected by plastic coating easy-to-clean and ultra-light and steel bumper plinth at the base; vertical uprights with recessed holes for load tying, internal LED lighting.
Fiberglass spoiler above the cabin improves the aerodynamic behavior of the vehicle.
Rear mudguards with mudflaps in thermoplastic material, side reflectors and clearance lights, where necessary, complete the product.
Thanks to materials and treatments used, ONNICAR "i tuttoinlega" conversion excludes the problem of rust throughout its life.
Accessories available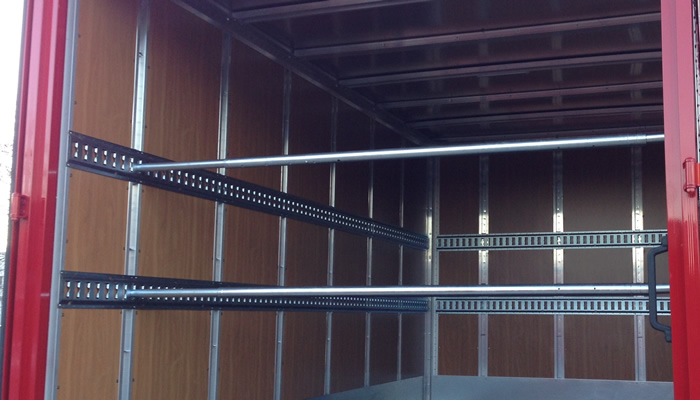 Load bars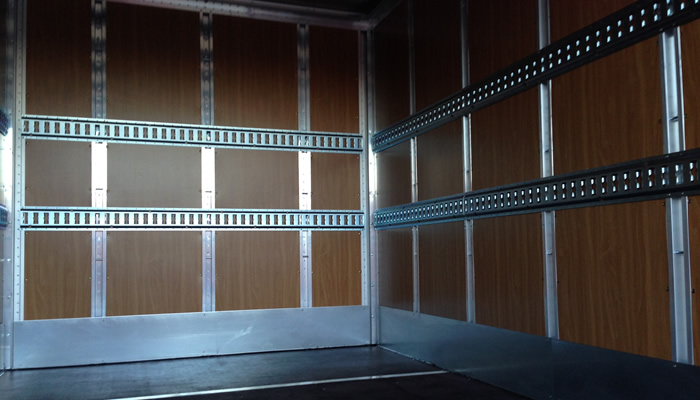 Internal rails for load binding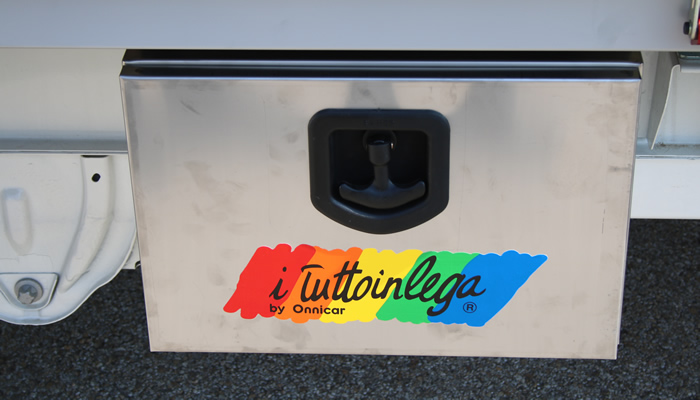 Toolbox of various materials and sizes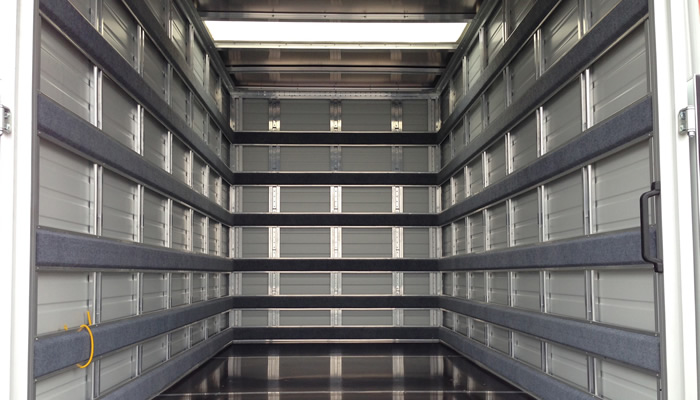 Translucent strip for the roof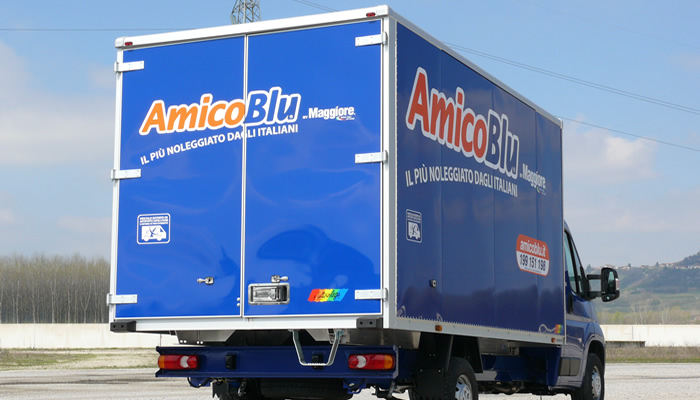 Supply and application of advertising logos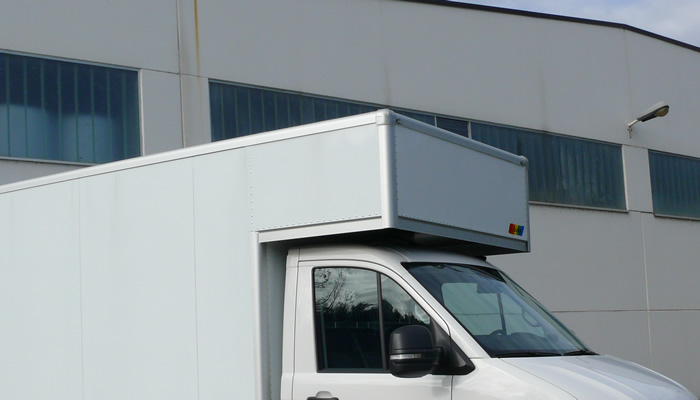 Squared structure niche over cabin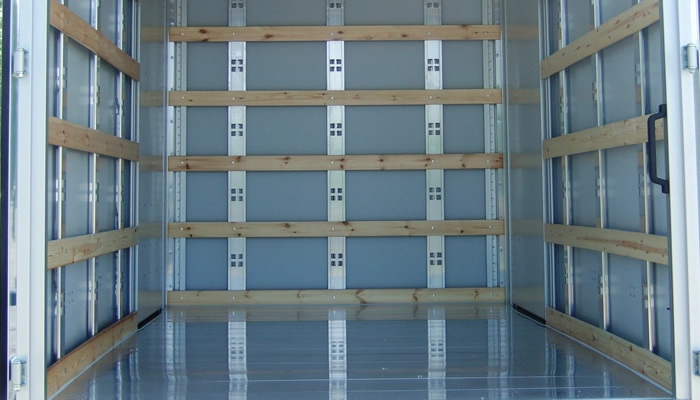 Self-supporting load surface in smooth non-slip aluminum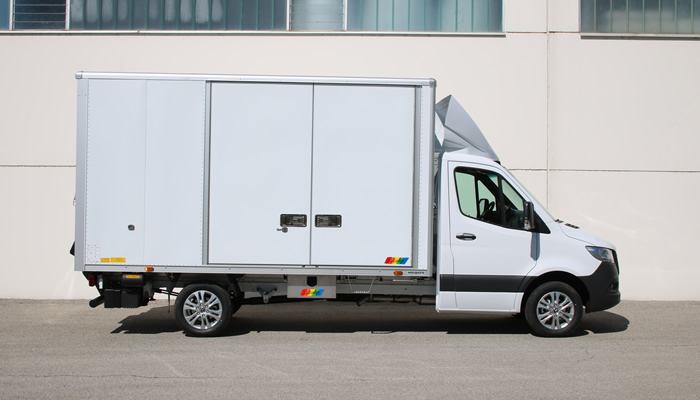 Side door in special dimensions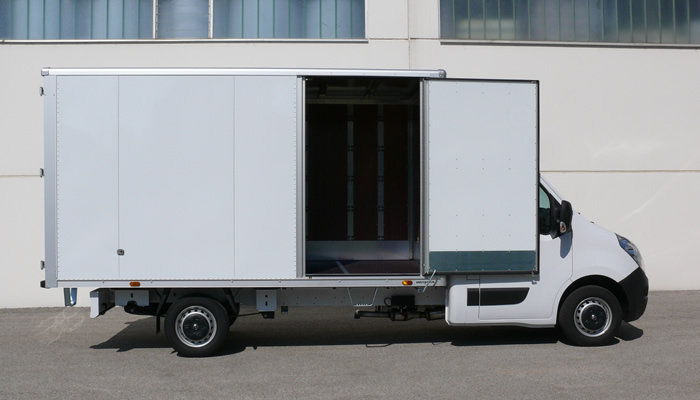 Standard side door with door stop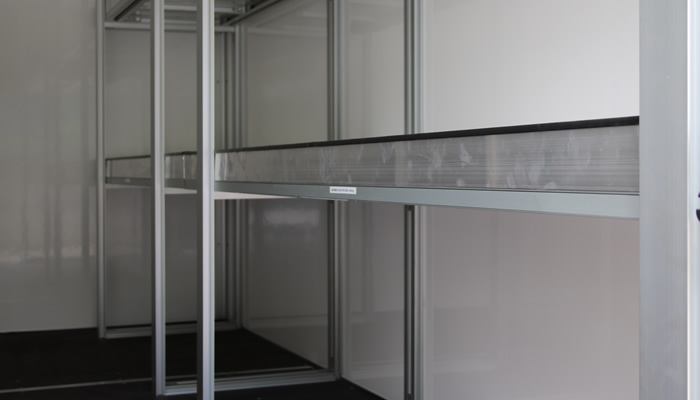 Internal shelves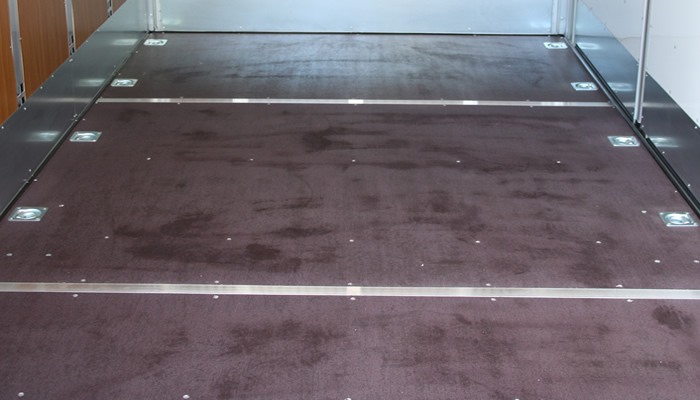 Loading floor anchoring systems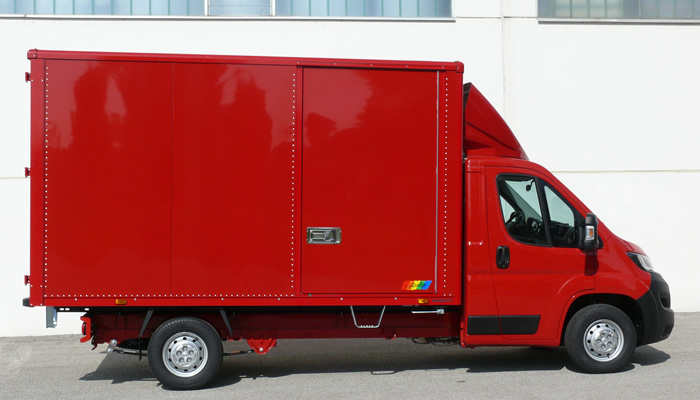 Boxed van painted in the same color as the cabin