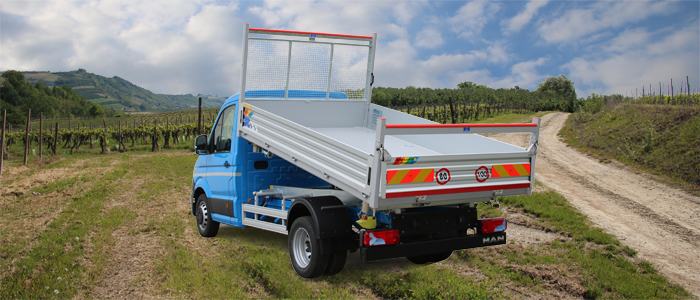 "EuroTipper 3 " three-side tipper
High payload, robustness, long life and safety: no compromises!

Fotogallery
---
Product description
Tipper structure entirely in welded aluminum structural alloy and light gray polyester powder painting.
Self-supporting loading surface in aluminum alloy with standard smooth surface or, on request, non-slip; recommended for heavy and concentrated loads, grass and mowings and for the transport of corrosive substances.
Front side-panel with reinforced pillars, solidly welded to the structure to further improve its strength.
Perimeter side-panels made with customized ONNICAR profile, in reinforced aluminum alloy "Heavy" model, silver-colored anodized, standard height 400 mm, which can be opened laterally at 180 ° and rear tilting in both directions, with automatic opening during rear tipping.
Side-panels locking system in anodized aluminum, ergonomic, designed and built to withstand intense cycles of use; easy to operate and robust handles with reduced overall dimensions in their open position.
The "Eurotipper3" subframe is made of hot-dip galvanized steel and maintains the rustproof characteristics like all the other components of the conversion, creating an ideal compromise between strength and load-bearing capacity.
The technical characteristics are ideal for vehicles with GVW over 3.5 t.
Underbody cylinder sized in relation to the capacity and length of the tipper, both for the number of extensions and for the lifting capacity; all pistons have a galvanized sheath and the rods treated in such a way that they cannot be damaged by rust.
Hydraulic system activated by an electric control unit; on request, it is possible to mount power take-off or electromagnetic coupling.
Safety equipment of the tippers: front anti-tipping system, mechanical limit switch, battery switch, electrical system wired in fireproof corrugated cable with power fuse to protect the vehicle electronics, signal buzzer, spiral pushbutton with emergency stop, safetybar.
Standard tipper equipment includes: front cabin protection with grid and ladder rack, removable rear ladder-rack, step and climbing handle, toolbox, load securing system, rear mudguards with mudflaps, luminous reflectors and clearance lights where necessary.
Thanks to its robustness, the tipper is ideal in the construction field and, at the same time, the peculiarity of the tipper in structural aluminum alloy guarantees an unmatched useful capacity in the category.
Thanks to materials and treatments used, ONNICAR "i tuttoinlega" conversion excludes the problem of rust throughout its entire life.
Accessories available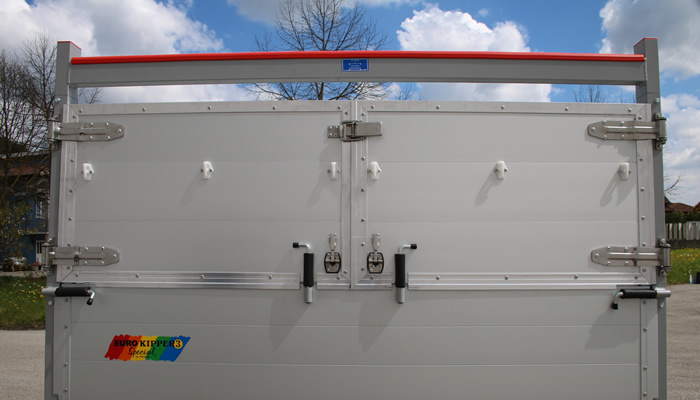 Double wing rear doors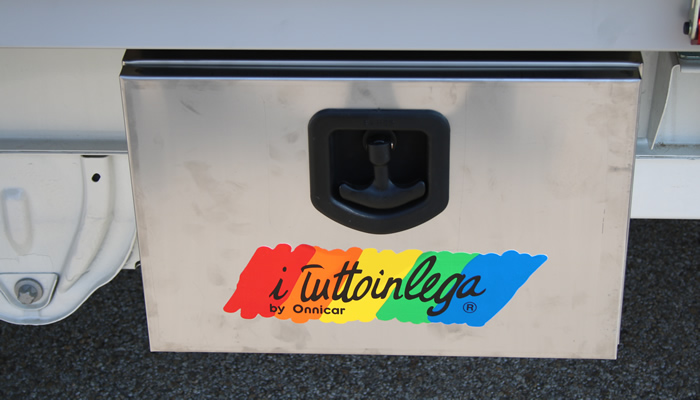 Toolbox of various materials and sizes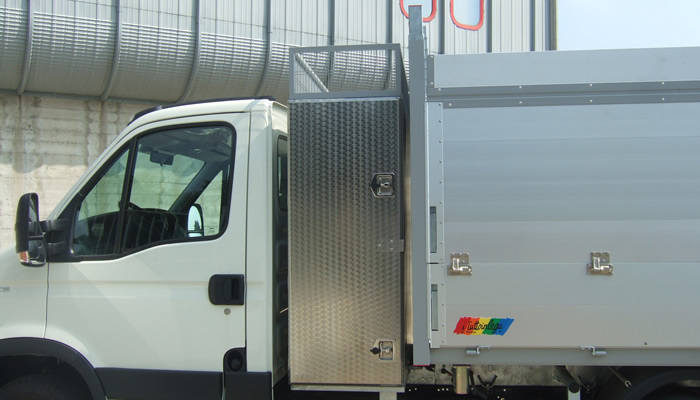 Toolbox between cabin and tipper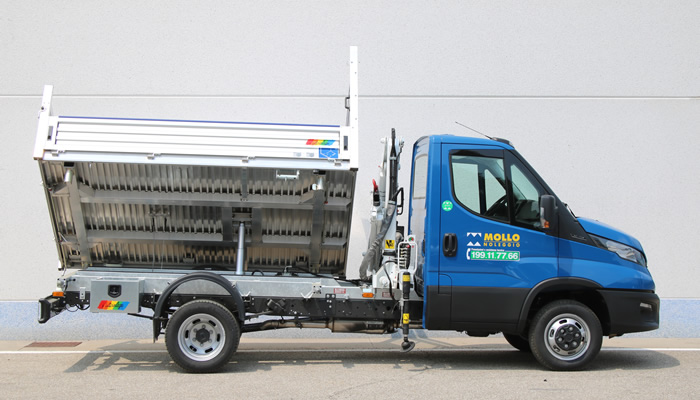 Lifting crane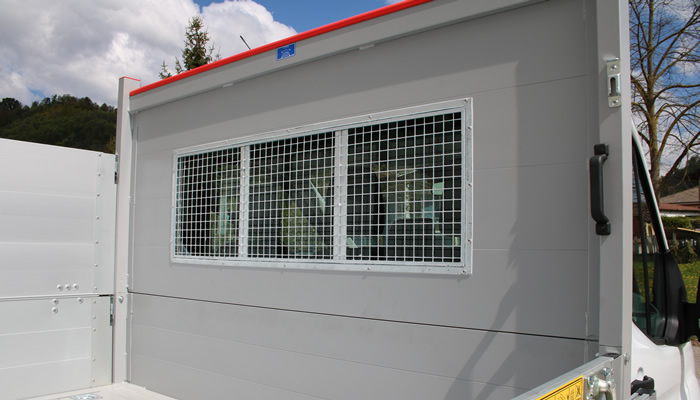 Cabin protection in full aluminum panel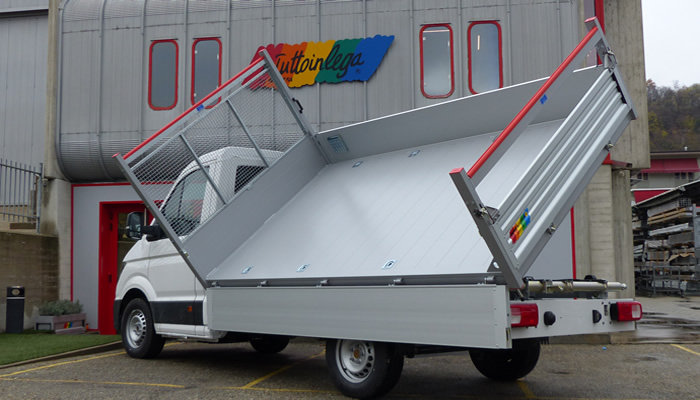 Fixing and anchoring systems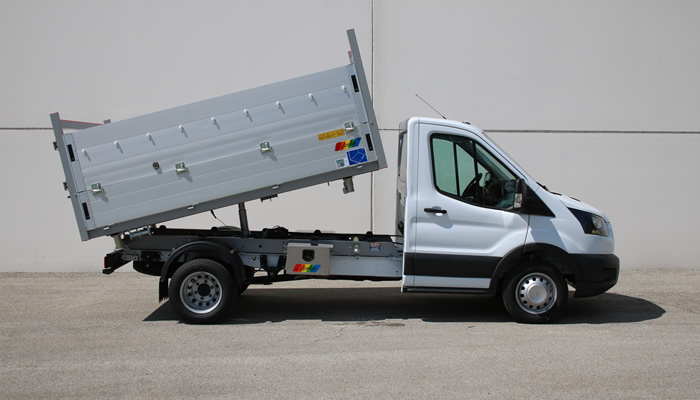 Aluminum overside boardpanels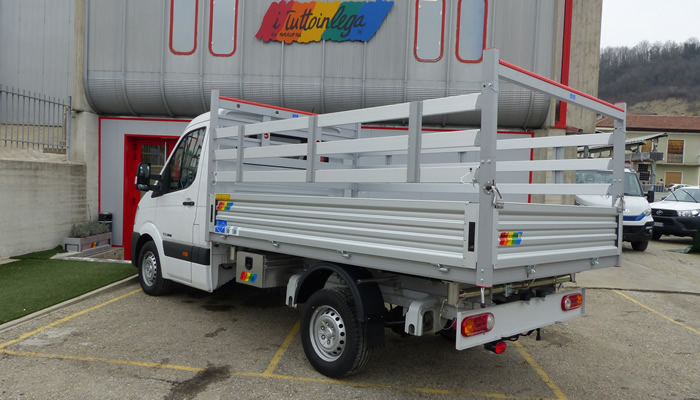 Aluminum overside boardpanels with interleaved beads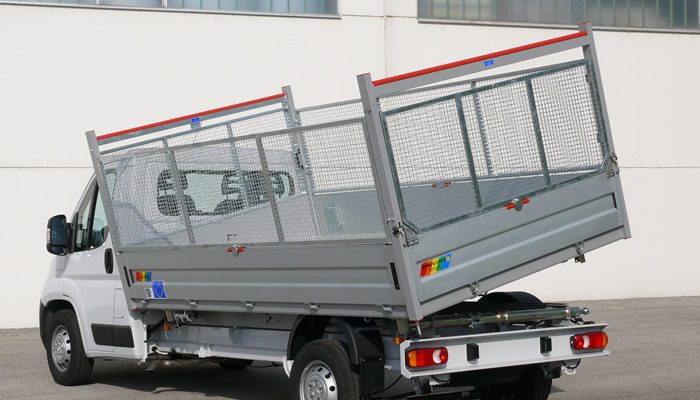 Overside boardpanels in galvanised steel grid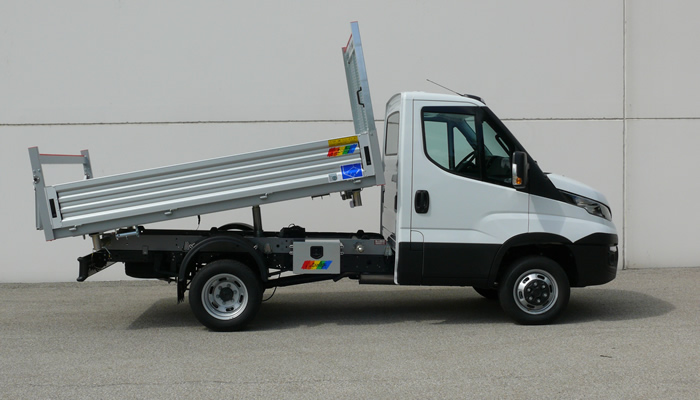 "Heavy" reinforced perimeter boardside panels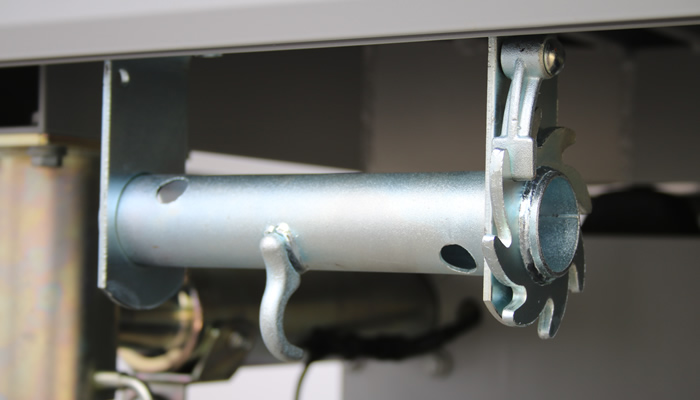 Rope winch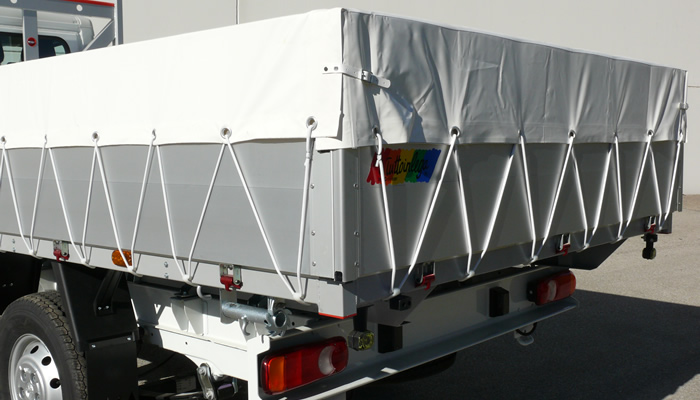 Loose cover tarpaulin