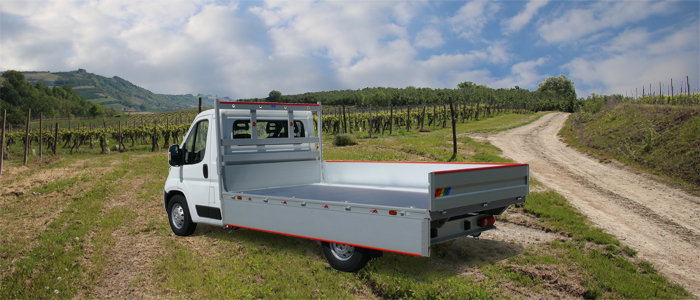 Dropside body "LL"
Best-in-class payload, solidity and longevity

Fotogallery
---
Product description
Frame entirely made of structural aluminum alloy welded and painted with light gray polyester powder.
Self-supporting loading surface in structural aluminum alloy with standard smooth surface (or anti-skid, upon request); particularly suitable for heavy and concentrated loads, for transport of corrosive substances and for use in areas with high salt concentration atmospheres (marine areas).
Front side-panel solidly welded to the structure to further improve its strength.
Lateral and rear side-panels made with customized ONNICAR aluminum alloy profile, silver-coloured anodised, standard height 400 mm, opening at 180 °, with red plastic upper profile and certified to contain loads according to the UNI EN 12642 Code XL standards.
Side-panels locking systems in anodized aluminum, ergonomic, designed and built to withstand intense cycles of use; easy to operate handles with reduced overall dimensions in the open position.
Floor anchoring eyelets certified according to the UNI EN 12640 standards;
Anchoring eyelets for load securing strap positioned on the front sideboard panel;
Access step on the rear side;
Rear mudguards with mudflaps in thermoplastic material, side reflectors and clearance lights (if required by road regulation) complete the product.
Thanks to materials and treatments used, ONNICAR "i tuttoinlega" conversion excludes the problem of rust throughout its entire life.
Accessories available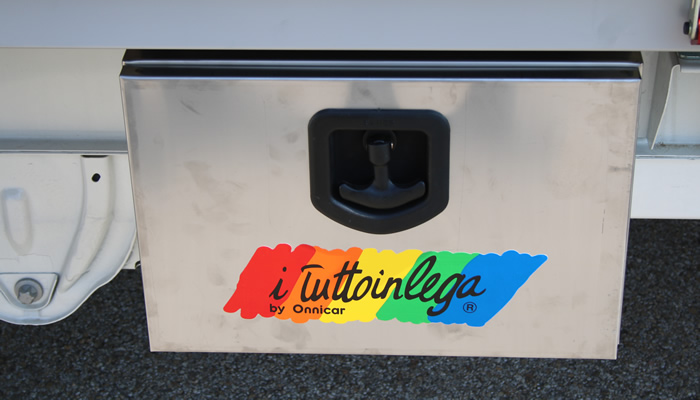 Toolbox of various materials and sizes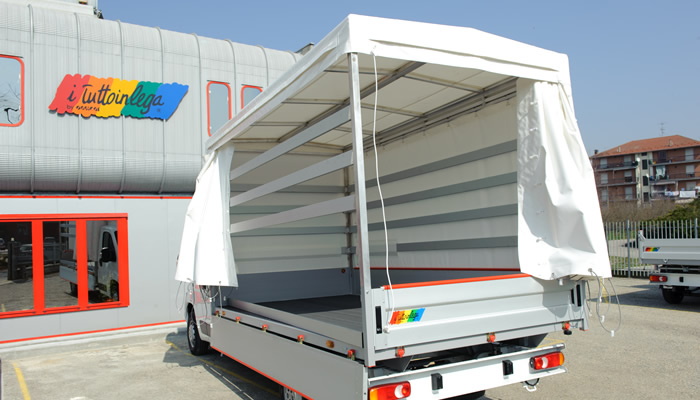 Removable aluminum curtainsider structure with tarpaulin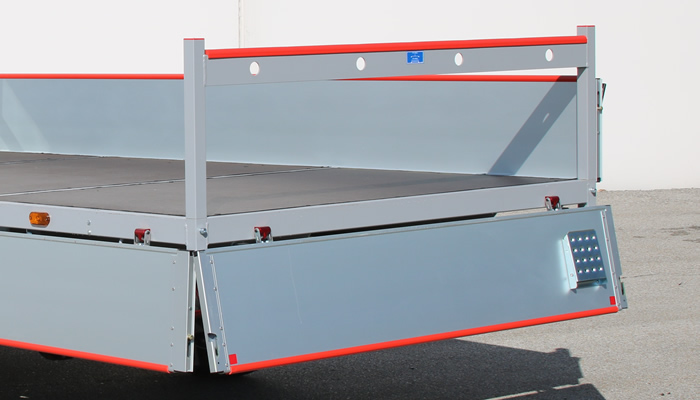 Removable rear aluminum ladder-rack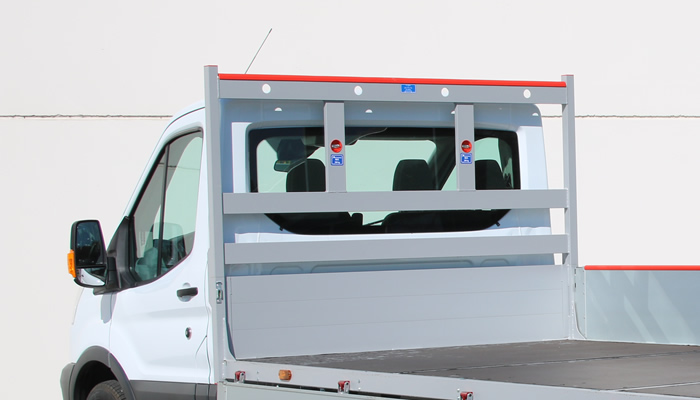 Cabin protection in aluminum with ladder-rack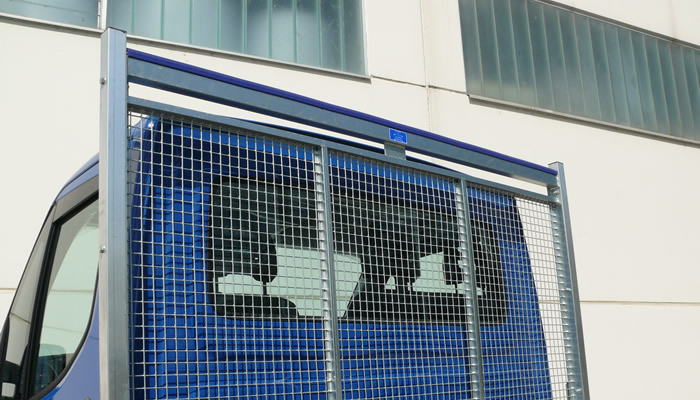 Cabin protection with galvanized steel mesh and ladder-rack
Cabin protection with full aluminum panel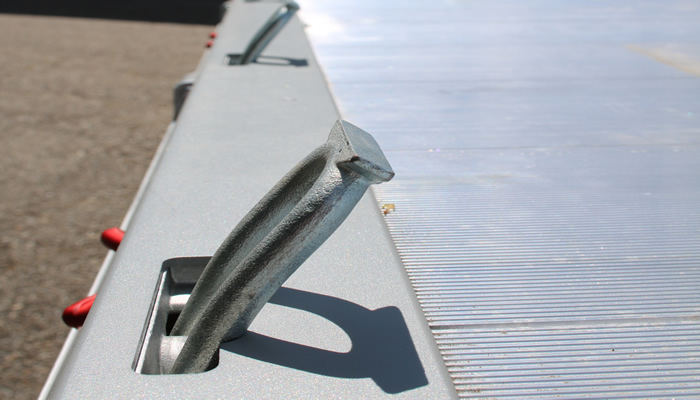 Fixing and anchoring systems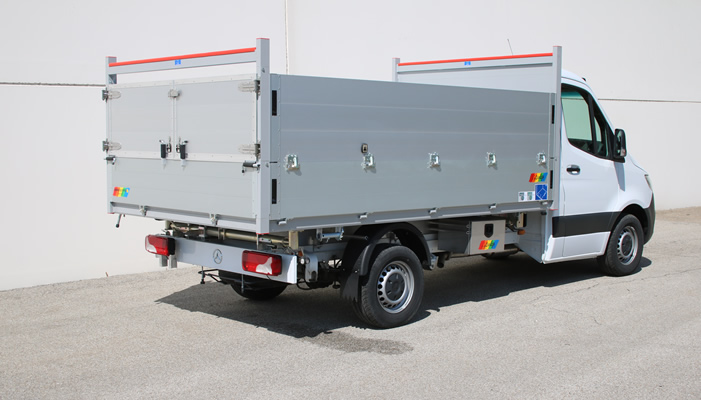 Aluminum overside full panels
Aluminum overside panels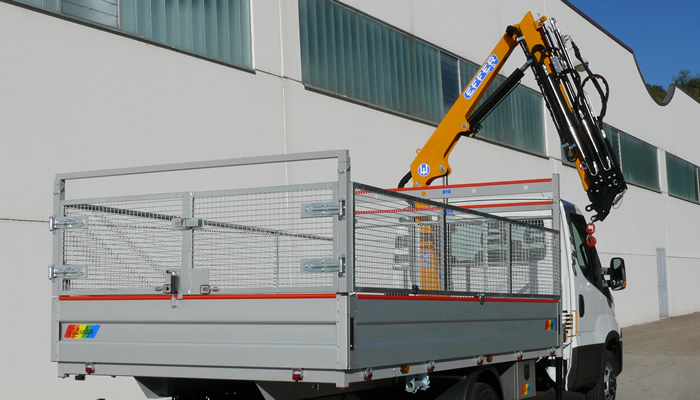 Overside panels with galvanized grid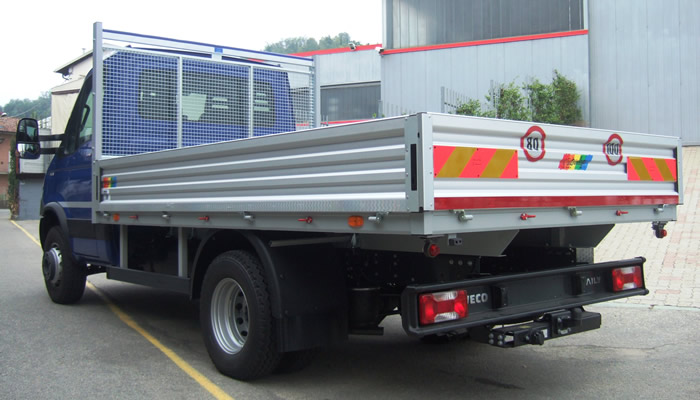 "Heavy" model reinforced perimeter side-panels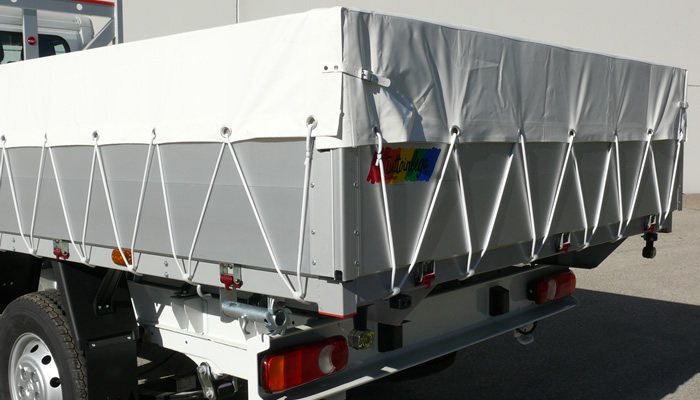 Tarpaulin for covering loading surface