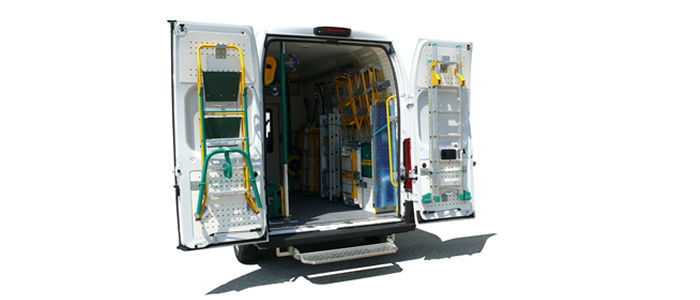 ---
Product description
Onnicar completes your vehicles with shelving, shelves, work benches and containers suitable for every work requirement.
Our modules offer a wide range of sizes and shapes providing multiple solutions of drawers, trays, cases, bases, etc. All the furniture is in painted steel.
At the time of the offer request, our technical department can prepare drawings in perspective to show how the vehicle interior will be converted, thus highlighting any clutter and workspaces.
On Customer request, Onnicar can proceed with the testing of the vehicle converted to mobile workshop as a vehicle for special use, to benefit from a reduction in insurance and road tax expenses. The special purpose vehicle must be converted for at least 70% of the load compartment volume with a fixed structure.