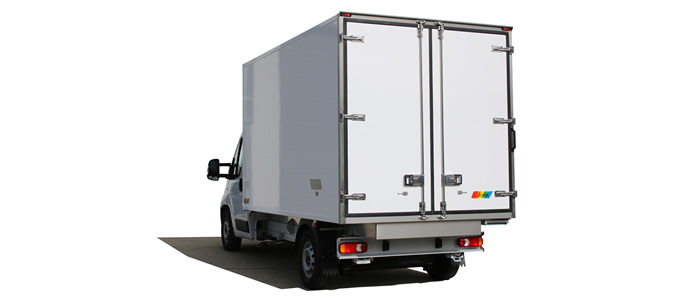 Gruau "Iso-Van" isothermal cell
Gruau isothermal conversions, the guarantee of respect for the cold chain
Photogallery
---
Product description
The Gruau "Iso-Van" isothermal cell, mounted on cabin chassis, allows pallets to be loaded and guarantees great resistance. It is the ideal solution for maximum volume with easy access and optimal loading. Made with smooth polyester sandwich panels with polyurethane insulation, it offers a large usable volume: load capacity up to 18 m3, flat floor without wheel passage. The subframe in light aluminum alloy helps to reduce the tare weight and offer an unparalleled payload in the category.
It is available for commercial vehicles of all brands and models.
The structure of the Gruau isothermal cell is originally prepared for the assembly of refrigeration units by any manufacturer, road only or road / stand-by. The Gruau "Iso-Van" isothermal cell, ATP approved, guarantees compliance with the cold chain at every stage of transport; customized with the wide range of options available, it satisfies the needs of every work activity (not just food): cheese factories and dairies, home deliveries, butchers, pastry shops, fishmongers, restaurants, but also wineries, hospital clinics, pharmacies and gardeners.